Shavuot 2017 at BCC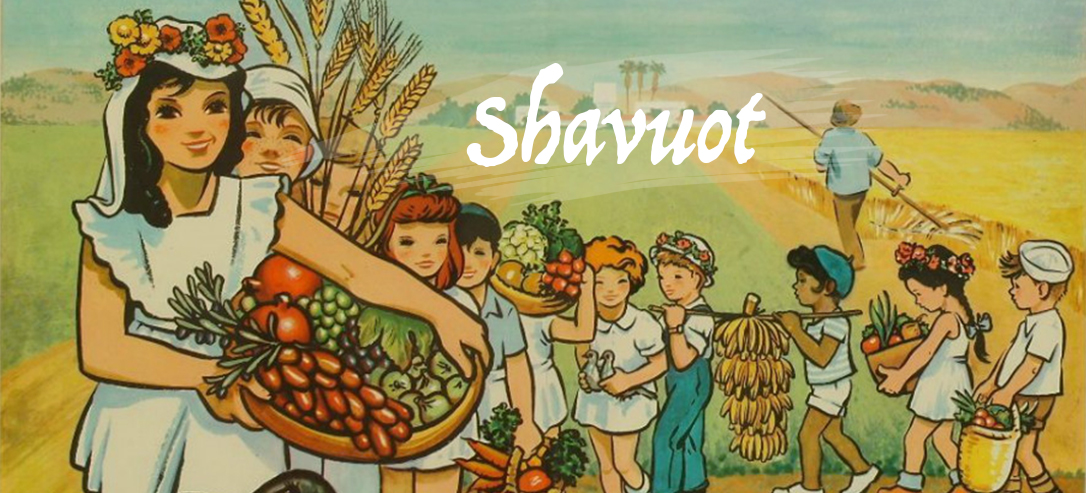 Join the BCC community on May 30, 2017 as we observe the holiday of Shavuot. Join the BCC community as we observe the holiday of Shavuot. We'll begin with a brief Yizkor (memorial) service at 6pm, followed by a very dairy meal (a Shavuot tradition), with Vegan and Gluten Free options, and "Cheeses: The World Tour," curated by Bruce Weil. Refreshments are being sponsored by Murray Aronson in memory of the yahrzeit of his parents, Louis & Mildred Aronson. Our Tikkun Leyl Shavuot commemorates the giving of the Torah with study led our clergy.
We have two exciting workshops this evening!
Lo Alecha Hamlacha Ligmor- Easy Acts of Resistance workshop with Melissa Minkin and Shifra Teitelbaum
Lo alecha ham'lacha ligmor,
V'lo ata ben chorim l'hibatil mimena
It is not your duty to complete the work.
But neither are you free to desist from it.
Pirkei Avot 2:21,20
Though we know that Judaism calls us to social action and to work to repair the world, it is easy to feel overwhelmed, anxious and immobilized in the face of current injustice. We will reflect on our re/actions in the face OF our present political reality. As a group, we will consider our responses to the Jewish call to action, exploring the different paths and strategies participants have taken for resistance. We, the facilitators, will share our own story of creating Easy Acts of Resistance, and invite you to participate in an easy act of resistance and write a FEW postcards. Participants are invited to bring postcards, colored markers, stickers, etc. (not required for attendance).
StoryLines Project Workshop with Bonnie Kaplan
This evening will give members another opportunity to participate in BCC's special StoryLines Project. New members or those who have not had an opportunity are invited to contemplate and create their own personal StoryLine. Bonnie Kaplan will lead a writing workshop to help you find the words, thoughts and memories. You will go from ideas to inscribing your own copper strip. Later, your strip will be added to the unique art piece that is woven into our Bimah, surrounding the Ark. All members are welcome, no writing experience needed.
Contact Rabbi Lisa Edwards for more information at lisa@bcc-la.org.