Sparks Basketball at Staples Center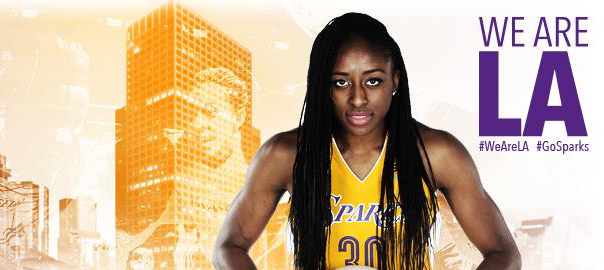 Sunday, August 30 at 4pm, Sparks Basketball at Staples Center
The Los Angeles Sparks have competed in 17 Women's National Basketball Association seasons and are one of three original teams from the league's inaugural campaign in 1997. Winner of back-to-back WNBA Championships in 2001 and 2002, Los Angeles' roster of star athletes includes 2008 WNBA Rookie of the Year & two-time WNBA MVP Candace Parker, four-time All-Star Alana Beard, 2012 Most Improved Player of the Year Kristi Toliver, and the first overall pick in the 2012 WNBA Draft and the 2012 WNBA Rookie of the Year, Nneka Ogwumike. The Sparks play their home games at STAPLES Center in the heart of downtown Los Angeles. For ticket information, call 877-44-SPARKS (772757) or visit LASparks.com.
It's going to be fun! You can join 22,000,00 fans prior to the game at Staples for the SPARKS FESTIVAL, featuring musical performances, speakers, and vendors that will focus on the empowerment of women in our surrounding communities.
All Havurot (including kids!) are invited.
Payment of $26 per person can be paid by credit card, check (made out to BCC) or ACH. Payments made by credit card will be $26 plus a processing fee of 3% (.78cents).
Please RSVP to Lana Soroko to reserve your seats and to get meet-up details. To complete your registration you must submit payment by Monday, August 24th to the BCC office.
If you have any other questions, contact Lana.