Telephone Torah Study: Joseph and his Technicolor Dream Coat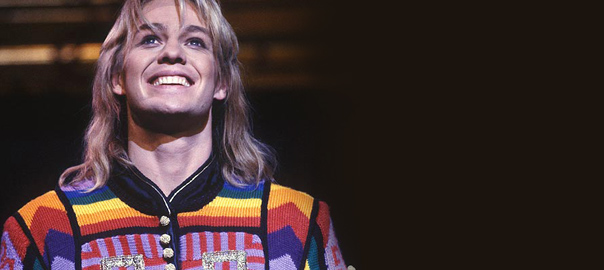 In this week's Telephone Torah Study (Thursday 4-5pm) we'll study the famous story (that turned into a musical…) Joseph and his Technicolor Dream coat in Vayeishev (Gen. 37:1-40:23). Vayashev is an action-packed parashah, memorable particularly for its exciting stories of Joseph in Egypt. Below is content that helps you prepare for this study. To join in on the conference call, please dial 702-851-4044, when prompted punch in 2, then our pass code 22252#.
Suggested Reading
'Improving Our Speech: The Consequences of Our Speech are Extremely Far-Reaching, Demanding that We Choose Our Words Carefully' by Marjorie Rothenberg:
In The Five Books of Miriam, Ellen Frankel has one of her commentators, in the guise of Lilith, remark that this Torah portion is "nothing but a fairy tale! It's got all the right ingredients: reversals of fate, villains, a prince in disguise, and a happy ending…" It also features a kidnapping, dream interpretation, fortune-telling, lust, jealousy, attempted fratricide, inappropriate sexual unions, and accusations of rape.
In addition, Vayashev contains one of only two instances in the Bible of a person speaking loshon hora, the term loosely translated as gossip, but encompassing a wider range of speech that can be derogatory or harmful. Of all the sins in this reading, gossip may not necessarily sound like the most interesting. But according to the commentary and midrash from the Ze'enah u-Re'enah (an anthology of Torah lore and midrashic commentary) below, it's one of Joseph's key missteps, one that leads to many other problems.
The Jewish expert on the issue of gossip is Rabbi Yisrael Maier Kagan, who wrote the definitive work on this topic, called Chofetz Chaim ("lover of life"). His book became so popular that Rabbi Kagan himself became known as "The Chofetz Chaim." In this classic text, the he cites the Bible's two instances of gossip. One occurs here, when Joseph reported his brother's faults to Jacob, his father. (The other was when Miriam complained to Aaron about Moshe's behavior.)
In this reading, Jacob has fathered children by his wives Rachel and Leah, as well as their servants, Bilhah and Zilpah, respectively. According to the text, when Joseph is seventeen, he "fed the flock with his brethren…the sons of Bilhah and…Zilpah; and Joseph brought evil report of them unto their father" (Genesis 37:2).
Read the full post on My Jewish Learning
Selected Verses of the Week
1.  Yet Israel loved Joseph better than his other sons, for he was to him the son of his old age; he therefore made him a coat of many colors. (Gen. 37:1)
2.  [Captain of Pharaoh's Guard] left all that was his in Joseph's hands and gave no thought to what he had, other than the food he ate. Now Joseph happened to be fair of form and fair of appearance. (Gen. 39:6)
3.  So they said to Joseph, "We each dreamt a dream, but there is no one to interpret it." Joseph then said to them, "Surely interpretations are in God's domain; but go ahead and tell them to me." (Gen.40:8)