Telephone Torah Study: The Rainbow Covenant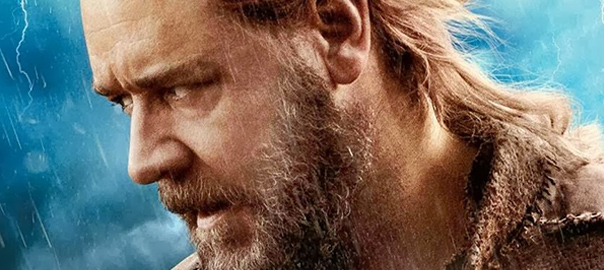 Noach (Gen. 6:9-11:32) the second portion in the Book of Genesis is a hit list of favorite stories. Noah's Ark, Rainbows, The Tower of Babel and the marriage of Abram and Sarai (later known as Abraham and Sarah). We'll focus our discussion on the Meaning of Rainbows including the history of the LGBT Rainbow Flag.
Jump to: Suggested reading | Past Drashot | Selected Verses of the Week
Telephone Torah Study, Thursday 10/23, 4-5pm
To join in on the conference call, please dial 702-851-4044, when prompted punch in 2, then our pass code 22252#.
For suggested readings, Rabbi David Nelson's short article 'Flooded by Violence' on what the Noah story tells us from myjewishlearning.com:
The story of God's eradication of humanity with the flood is well known.
The decision was based on God's deep disappointment with humanity's immersion in chamas, violence. God attempts to rectify the situation by regenerating humanity through a single tzaddik (righteous person)–Noah, and his family.
A midrash relates that God had created and destroyed several worlds before this one because all were flawed. Yet after the flood, God decides never to destroy the world (by flood) again. Why?
Perhaps the answer lies in Noah's response to the flood. When the waters dry up, Noah leaves the ark. We expect some expression of gratitude to God for having been spared. A song, perhaps, or a dance. Instead, Noah builds an altar and, unbidden, sacrifices some animals to God. God smells the pleasant barbecue smell and then decides never to destroy again "…since the devisings of humans are evil from their youth" (Genesis 8:21).
Continue reading on My Jewish Learning
Also, Rabbi Lisa Edwards' Rainbow Ma'ariv (evening) prayer can be found on our queer liturgy page
Finally, We invite you to look at BCC's archived commentaries on Noach including one written by Davi Cheng in honor her 25th anniversary with Bracha Yael (note: Davi refers to Bracha by her previous name "Jeannette"). Fun Fact: last week Davi and Bracha celebrated their 35th anniversary. (Yeah!)
Torah Verse of the Week
And God said, "Here is the sign I am giving you of the covenant between Me and you, and every living being with you, down to the last generation: I have placed My bow in the cloud—it will be a sign of the covenant between Me and the earth. And when I cause clouds to form over the earth, and the bow appears in the cloud, I will remember My covenant between Me and you and all living beings, all flesh, and never again shall the waters become a flood, to destroy all flesh. When the bow is in the cloud, and I see it, I will remember the everlasting covenant between God and all living beings, all that live upon earth." (Gen. 9:12-16)