The Crooked Mirror: A reading, discussion, and book signing with Louise Steinman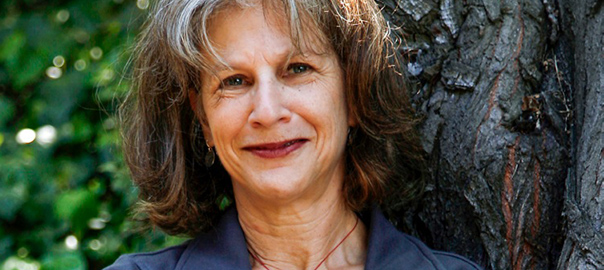 Nonfiction author, and curator for the Los Angeles Public Library's distinguished ALOUD series, Louise Steinman reads and signs her profound and hopeful book, The Crooked Mirror: A Memoir of Polish-Jewish Reconciliation.
The Crooked Mirror, A reading with Louise Steinman, Sunday, February 8, 2015, 3-5pm at BCC.
In the winter of 2000, Louise Steinman set out to attend an international "Bearing Witness" retreat at Auschwitz-Birkenau, at the invitation of her Zen rabbi, who felt the Poles had gotten a "bum rap." A bum rap? Her own mother could not bear to utter the word "Poland"—a country, as Steinman was taught, that allowed and perhaps abetted the genocide that decimated Europe's Jewish population, including members of her own extended family.
As Steinman learns more about her lost ancestors, she finds that the history of Polish-Jewish relations is far more complex. Although German-occupied Poland was the site of horrific Jewish persecution, Poland was for centuries the epicenter of European Jewish life. After the war, Polish-Jewish relations soured. For Poles under Communism, it was taboo to examine or discuss the country's Jewish past. Among Jews in Diaspora, there was little acknowledgment of the Poles' immense suffering during its dual occupation.
Her research leads to her grandparents' town of Radomsko, whose 18,000 Jews were deported or shot during the occupation. As she delves deeper into the town's and her family's history, she discovers a pre-war past where a lively community of Jews and Catholics lived shoulder to shoulder, where a Polish Catholic painted the blue ceiling of the Radomsko synagogue, and a Jewish tinsmith roofed the spires of the Catholic Church. She also uncovers untold stories of Poles who rescued their Jewish neighbors in Radomsko, and helps bring them to the light of day.
Returning time and again to Poland over the course of a decade, she finds Poles who are seeking the truth about the past, however painful, and creating their own rituals to teach their towns about the history of their lost Jewish neighbors. This lyrical memoir chronicles her immersion in the exhilarating, discomforting, sometimes surreal and ultimately healing process of Polish-Jewish reconciliation.
LOUISE STEINMAN is the author of the award-winning memoir The Souvenir: A Daughter Discovers Her Father's War and The Knowing Body: The Artist as Storyteller in Contemporary Performance. For the past two decades, she has curated the ALOUD literary and performance series for the Library Foundation of Los Angeles. She also codirects the Los Angeles Institute for the Humanities at the University of Southern California.
Contact education@bcc-la.org with any questions on this event.