"The Important Thing is Not to Fear At All" – Shabbat Drash by Arthur Slepian, July 29, 2017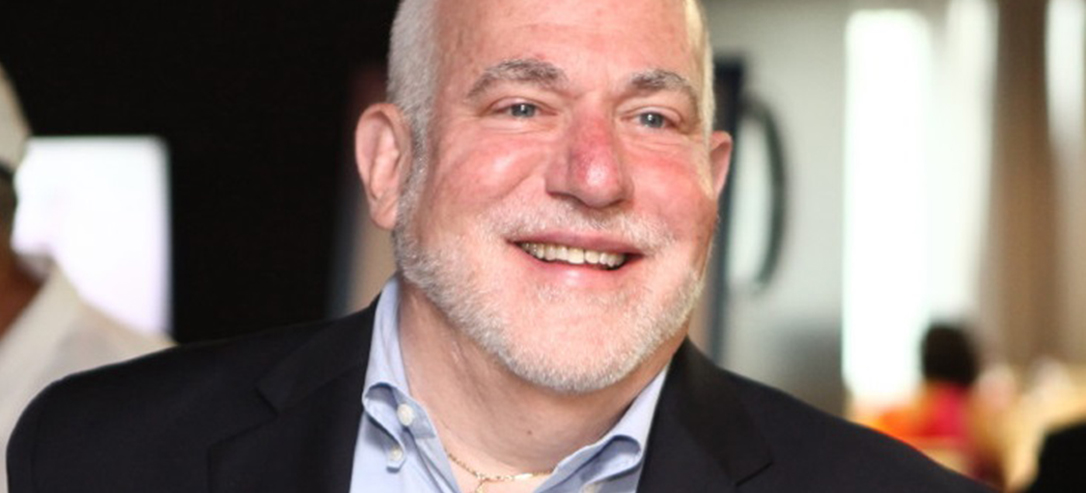 Shabbat shalom. So I have a confession to make. I am afraid of heights. Well, not heights exactly — I can go to the top of the Empire State building just fine. Give me a solid railing to hold onto, and I can peer down into the Grand Canyon with no problem. My fear might be best be described as one of losing my balance. Put me on a narrow ridge trail where my body has to do the work of keeping me upright and safe, and anxiety sets in. I can recall many years ago my husband Gerry and I hiking the trail around Jordan Pond in Bar Harbor Maine. Every few hundred yards there would be a small body of water with a narrow wooden beam that one needed to traverse to get across. At least they looked narrow to me. It was a stressful day. You might say that my fear is not of heights, but of narrow bridges.
And yet our tradition teaches us
Kol Ha'olam Kulo, Gesher Tsar Me'od.
All the world is a very narrow bridge. At first glance, especially to someone like me, it's not a very comforting thought. And yet I love the wisdom of this teaching. It tells us that this world we live in is full of risks, even when we might feel safe, there are no guarantees. Unexpectedly, loved ones get ill or die, natural disasters strike, recessions take away jobs, an unhinged narcissist is elected president. That is the nature of the world we live in and we cannot shrink from it. And the way to face it is without fear.
Veha'ikar lo lifached k'lal.
All the world is a very narrow bridge, but the important thing is not to fear at all. A pretty tall order some days. What gets us to overcome our fear? Some may say it's faith, — I think another answer is Family.
Whether we are single or coupled, whether our families are the ones of our birth or the ones we have created for ourselves, it is the knowledge that we are not making the journey alone that can give us the strength to move past our fears and journey across the bridge.
About eight years ago, I began to understand that another bridge was needed. A bridge connecting LGBT people here in North America, with the LGBT communities of Israel. It occurred to me that if I were going to build such a bridge, I could make some choices about what that bridge looked like. What was I trying to achieve? And one morning back in 2009, an idea came to me — I was probably in the shower – that I would want this to be A Wider Bridge. A bridge that had room for many different kinds of people. A bridge that wasn't tied to one particular point of view. And I wanted the experience of crossing the bridge to feel as if you would be meeting family on the other side.
It has been eight years since I founded A Wider Bridge, and this congregation has played such an important part in its development. Rabbi Lisa and Cantor Juval were two of the first leaders I spoke with when I was first considering the idea. Cantor Juval helped us lead four A Wider Bridge missions to Israel, and I think at least 10 members of the community have been on our trips. Bruce Maxwell is now the Chair of our Board of Directors. You have hosted our programs here, and you have welcomed me on to this Bimah to speak on what seems like a pretty regular basis. I am so grateful to be a part of this caring community.
Now that my time as Executive Director will soon be coming to a close, Bruce had thought I should speak about what we have accomplished over the past eight years. This week's Torah portion is D'varim, Words, the first book of Deuteronomy, in which Moses begins what is essentially a retelling of the entire story of the Exodus and the time the Israelites have spent in the wilderness. So I suppose I could re-tell the story of A Wider Bridge. I could talk about the 200 people we have brought to Israel and the thousands who have attended our programs here in the U.S. And about the hate and anti-semitism we have encountered along the way, most recently at the Chicago Dyke March. And the new sense of Family that we have created with our LGBTQ brothers and sisters in Israel.
But I'd rather talk about one just issue that has gotten our attention this week. Because it truly feels like the kind of work that A Wider Bridge was meant to do. And that's the issue of the ability of same-sex couples in Israel to adopt children.
Israel has been a leader in many areas of LGBTQ equality. including allowing LGBT people to serve openly in the IDF and providing same-sex families with many of the same benefits and protections that the law provides to straight families. But there are a few glaring exceptions, and these mostly center around marriage and children. There is no same-sex marriage in Israel, because there is no civil marriage. Straight couples can use surrogacy in Israel, but gay couples cannot. And last week the issue of adoption by same-sex families reached the headlines.
Legally, Same-sex families can adopt in Israel, but in practice, the State puts their applications at the bottom of the pile, and they are only allowed to adopt a child if no willing heterosexual parents can be found. There have been no more than a handful of instances in the past decade of adoption in Israel by same-sex families. Yet the demand is there and growing – many Israeli same-sex families have used channels abroad, primarily adoption and surrogacy outside of Israel, to create loving families.
Who can raise children is an especially sensitive issue in Israel, because Israel was established to ensure the continuity of the Jewish people. No one who desires to have children wants to feel like a second-class citizen in this endeavor. Last week, IRAC and the Association of Gay Fathers in Israel went to the High Court to demand that the state enforce some semblance of equality in the adoption process. The state filed a brief saying that they had no intention of altering current practice, and moreover, that permitting adoption by "irregular" families could create "added baggage" for the adopted child. This inflammatory language was soon retracted, but the damage was done. Last week, more than 10,000 people rallied in Tel Aviv to demand that this inequality be brought to an end.
A Wider Bridge took up this cause because that is our job. We insisted that the North American Jewish community needed to raise its voice. Just as with the decision about retracting the agreement for a pluralistic worship space at the Kotel, or the bill giving more control over the conversion process to the Rabbinate, this action needed to be seen as one that also runs counter to the values of liberal North American Jews.
And this action in Israel also needed to be one that our community saw as important enough to take a public stand.
So we set out to mobilize Jewish leaders across the country to join with us. In just the space of a weekend, close to 200 Jewish leaders from across the country added their names to a letter that we have sent to the Israeli Ministers of Justice and Public Affairs. The signers included individuals and institutions, including Hillel International and the Union for Reform Judaism. More than 60 rabbis signed the letter, including Rabbi Lisa and Rabbi Heather.
This was an historic moment, because the US Jewish community has never raised its collective voice so prominently on behalf of LGBTQ equality in Israel. And the letter was signed by some people and organizations that are often reluctant to criticize Israel publicly.
Why did this happen? I think in part it reflects the way LGBT equality is becoming a core issue in many pluralistic, non-Orthodox communities. And in part I think its because this issue had a special resonance in its relation to the idea of Jewish continuity. Many Israelis believe their country occupies a special role in ensuring the continuity of the Jewish people. And here is a part of the Israeli community saying we want to be a part of this project. And the government is turning them away.
This struggle is far from over. The High Court has given the Israeli Ministries three months to develop a new policy. And this issue in Israel seems to be part of a backlash from the religious right against the progress and momentum of the LGBT community. Sadly, not that dissimilar to what we are seeing here in the United States today, especially with this week's disgraceful pronouncement from our president banning transgender people from serving in the military.
The bridge we are on, both in Israel and here in the US, may seem to be shifting in the wind. It is no doubt a scary and disquieting time.
Let us reach out for support and solidarity with the family and friends in our lives, let us resist where we need to and let us and walk forward together, unafraid.
Kol ha'olam kulo gesher tsar me'od
Veha'ikar lo lifached k'lal.
Shabbat Shalom. Ken y'hi ratzon.