Theatre Party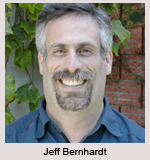 Men's and Women's Havurah of BCC is having a joint activity in one unforgettable night of culture. 'Theatre Party' on Saturday evening, March 16th. We will be seeing the world premiere of BCC member Jeff Bernhardt's new play Therapy, a drama about three therapists and the patient who changes them.
Steven, Moira and Sandra are three therapists – each with his/her own therapeutic style.  When Lance comes to Steven as a new client  for all the wrong reasons the emotional rollercoaster ride begins, complete with unexpected connections and relationships.  it is about what happens when the professional world and the personal world crash into one another, especially for the very people whose job is to keep them separate. Starring:  Lynn Ann Leveridge, Marcie Lynn Ross, Luis Selgas and Jed Sura.
There is a group discount (enter promotion code: bcc) for the March 16th evening performance; however, space is limited so don't wait until the last minute to purchase your tickets. There are other performances of Therapy (without the group discount) if you can't make the March 16th BCC Theatre party, as follows: Weekend of March 2 & 3, 9 & 10, and Sunday, March 17 with two performances on each Sunday (2pm & 7pm) and 8pm performance on Saturdays.
Location: Secret Rose Theatre, 11246 Magnolia Blvd., North Hollywood, CA 91601
3 Comments on "Theatre Party"
Hannah Theile February 8, 2013 pm28 10:07 pm .

Victoria,
I hope I ordered tickets for Kenna & myself, if
I did not please notify me, as we want to attend
the play. thanks,
Hannah