Trans Equality Brunch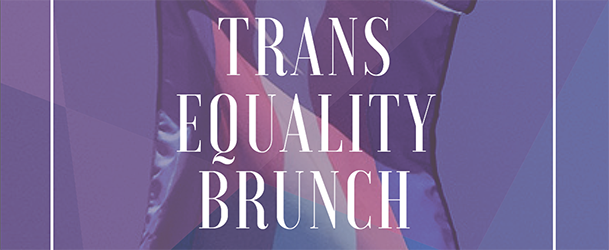 Transgender Day of Remembrance, which occurs annually on November 20th, is a day to memorialize those who have been murdered as a result of transphobia and to bring attention to the continued violence endured by the transgender community.
On Sunday, November 20th, BCC joins JQ International in observance of Transgender Day Of Remembrance will be holding it's first ever Trans Equality Brunch. In order to increase visibility and create awareness of such an important cause, we have gathered an esteemed panel of members from the Transgender community to come together and speak about their experiences.
Please join us for food, conversation, and enlightenment followed by a walk over to the official Trans Day of Remembrance event in West Hollywood starting at 2pm.
11AM-1PM: An open panel of transgender community members at the JQ International space
801 Larrabee St. Suite #10
West Hollywood, CA 90069
FREE w/ RSVP
Followed by
2PM-4PM: Walk to city of WeHo for Official Transgender Day of Remembrance event