Transgender: Resources Page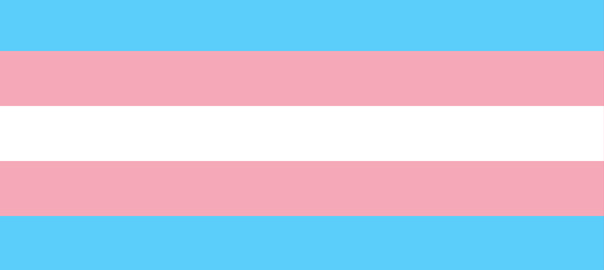 This page is a collection of  information and resources about the transgender community from the archives of Beth Chayim Chadashim and the Jewish community in Los Angeles.
Transgender Day of Remembrance (TDOR), memorializes trans individuals who have died because of anti-transgender discrimination and victimization. It occurs annually on and around November 20 each year. TDOR was started by transgender advocate Gwendolyn Ann Smith as a vigil to honor the memory of Rita Hester, a transgender woman who was killed in 1998.
On Sunday, November 20, 2016 BCC joins JQ International in observance of Transgender Day Of Remembrance will be holding it's first ever Trans Equality Brunch. In order to increase visibility and create awareness of such an important cause, we have gathered an esteemed panel of members from the Transgender community to come together and speak about their experiences. read more
Rabbi Heather Miller and Cantor Juval Porat will also be observing Trans Day of Remembrance during Shabbat services on Friday November 18 (please note time of service is 6:30 pm.)
"The Transgender Day of Remembrance seeks to highlight the losses we face due to anti-transgender bigotry and violence," said transgender Jewish educator Yiscah Smith. "I am no stranger to the need to fight for our rights, and the right to simply exist is first and foremost. With so many seeking to erase transgender people — sometimes in the most brutal ways possible — it is vitally important that those we lose are remembered, and that we continue to fight for justice."
Transgender Resources from BCC
Kadin Henningsen: "While lay leadership has been a long-standing tradition at BCC, Rabbi Lisa Edwards and Cantor Juval Porat have really helped empower transgender members of the community to be actively involved in creating and leading the TDOR Shabbat service," Kadin told the Jewish Journal. Read here
Transgender Jews: Beyond the Rainbow from the Jewish Journal, May 2015.
Josh Gershick: "When religionists cut off women's access to reproductive healthcare – in so-called Red states or Blue – do we fight for a woman's right to control her body and her life? When Trans people – who merely wish to pee safely in the bathroom consistent with their gender identity – are characterized as sexual predators, will we stand united as an LGBTQ community?" – drash by Elissa Barrett & Josh Gershick. Read here
"As a 33 year old, I had a vivid dream in which my consciousness was in a man's body. A woman stood beside me, embracing me, and a tall Being stood beside us. On a table nearby was a lifeless 'Zsa Zsa,' my female form. (In a smart linen skirt and matching jacket: Always look your best.)" read Josh Irving Gershick's coming out drash
Jess Reynolds: "As a queer and trans person, I wasted a lot of years pretending to be someone or something I wasn't in order to make others happy." Reynolds' sermon on Parashat Vayeitzei is available online. read here
From the BCC Archives
Rabbi Lisa Edwards quoted a scene from the hit new television show Transparent, in her beautiful sermon Lech Lecha: "In the scene, the 70 year old main character, Maura, comes out as trans to her shocked adult daughter, Sarah, who, seeing her for the first time dressed as a woman, asks, 'Are you saying that you're going to start dressing up like a lady all the time?' to which Maura laughs and replies, 'No, honey. All my life…my whole life, I've been dressing up like a man. This is me.'" Read Rabbi Lisa's full sermon
Rabbi Heather Miller is mentioned in the article on The Times of Israel, about the hit Amazon show 'Transparent' and its effect on reshaping views of transgender Jews: "Rabbi Heather Miller of Beth Chayim Chadashim, an LGBT Reform synagogue in West Los Angeles, wrote to Prager that 'the type of shaming and verbal violence you inflict through the power of your pen and spoken word kills.' Others pointed out in letters published in the Jewish Journal that the Mishnah and Gemara acknowledge six different genders that include male, female and various combinations of the two, and that the Torah is hardly as narrow-minded as he portrays it to be." Read the full article: How 'Transparent' is reshaping views of transgender Jews
In 'Wholeness of a Broken Heart,' transgender Rabbi Elliot Kukla says "true repair begins when we acknowledge the impact of broken relationships on this planet." With this acknowledgement we can make whole again ourselves and the world around us. Read more in our Telephone Torah Study archives
Other Transgender-Jewish Resources
For Transgender Converts, Changing Gender and Finding Faith Come Together (The Forward)
The World Congress of LGBTQ Jews, a network resource http://glbtjews.org/
Yiscah Smith
Yiscah Smith's journey to getting right with herself and God inspired magazine PrimeMind to feature an extensive article on transgender and Judaism. Rabbi Lisa Edwards is also quoted in the article, which also mentions rebbetzin Tracy. Read here
Two resources shared by Yiscah Smith during her talk at BCC in January 2016:
1. From Rav Kook: "There could be a free person whose spirit is the spirit of a slave. And there could be a slave with a spirit full of freedom. Whoever is faithful to one's self – that is a free person. And whoever fills one's life with only what is good and beautiful in the eyes of others- that is a slave."
2. A palliative nurse has recorded the most common regrets of the dying. This is number one: I wish I'd had the courage to live a life true to myself, not the life others expected of me. Read more about Yiscah's talk here
Prominent Transgender Jewish Personalities
Abby Stein
Alexis Arquette
Bell Agam
Dana Beyer
Dana International
Rabbi Becky Silverstein
Hannah Simpson
Hari Nef
Israela Stephanie Lev
Jazz Jennings
Jennifer Pitzker
Joy Ladin
Kay Long
Martine Rothblatt
Michael Alroy
Nora Grinberg
Rebecca Kling
Romy Abergel
Ronit Liran-Shaked
S. Bear Bergman
Shakina Nayfack
Surat-Shaan Knan
Tal Shantzer
Yonatan Marton
Zoey Tur