URJ Biennial in San Diego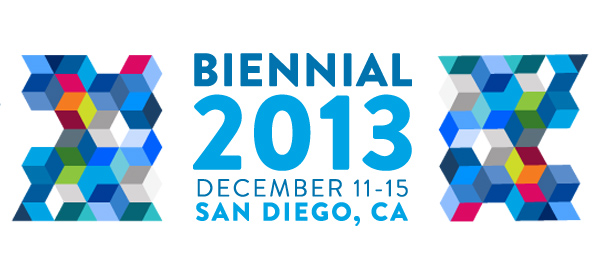 Biennial is where Jews gather to learn, pray, share ideas, dance and sing, hear from inspiring guest speakers, reunite with old friends, make new connections, and reimagine Jewish life.
Sunday Dec 11-15, URJ Biennial in San Diego, Early Bird Registration Discount Deadline is Friday, Oct 18.
Cantor Juval Porat has accepted the honor of singing in the Friday night and Saturday morning Shabbat Services with the choir which consists of the crème de la crème of the North American Reform Cantors. Don't miss him!
Rabbi Lisa will be presenting on a panel at the Union of Reform Judaism Biennial in San Diego Thursday, December 12th from 3:30-5:00 pm. The Conference workshop is sponsored by the American Jewish World Service.
The workshop is called: From Discrimination to Dignity: Exploring the Jewish Commitment to LGBT Rights Worldwide. In addition to Rabbi Edwards the following will be presenting: Ruth Messinger, President of AJWS and International Human Rights Activist; Rabbi Syd Mintz, Temple Emanu-El, San Francisco; and Rabbi Elyse Frishman , Senior Rabbi at Barnert Temple of NJ and Women of the Wall activist.
CONGRATULATIONS!!! BCC Member Gayle Paperno was on a panel at the URJ Biennial that welcomed more than 4,000 Reform Jews to San Diego. The workshop was about how to be welcoming to GLBTQ people into Jewish communities.
There is a special Shabbat package if you can't attend the whole conference. It is an incredible Shabbat experience to have.
Biennial is the best way to connect, network, learn from, share and socialize with your peers and leaders from across North America. If you have been to previous Biennials, you already know what an incredible experience it is! We'd love it if you share it with us in a comment right here or on our Facebook page. And if you haven't, this rare Southern California Biennial location is the perfect time to give it a chance…Also–there is AMAZING shopping for Judaica, art, jewelry, clothing, books and items rarely found in other locations.
For more information and to register click here.