Video of the Scrolls Trust 50th event in London on Feb 9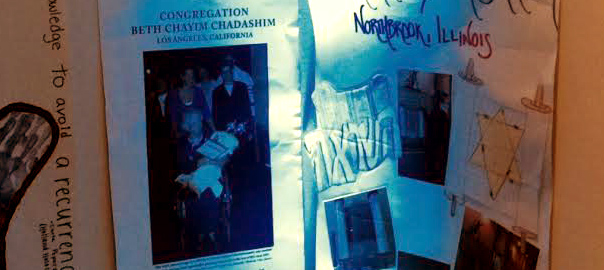 A few weeks ago we showed you a photo from the international reunion of Torahs in London celebrating the 50th anniversary of the historic arrival of 1,564 Czech Holocaust scrolls in London. Now come the videos.
BCC's own Torah scroll was a part of the event, though not physically, but in spirit, thanks to our member Sylvia Sukop who made a special poster.
The February 9 ceremony is now surfaced on the internet – divided into 3 parts – and excluding the singing performances. You can watch all three videos in full right here.