#WeBelieve – After Shul Special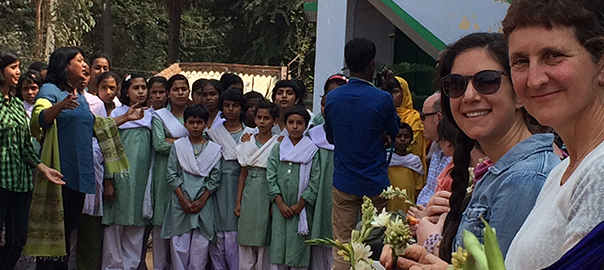 Friday, April 17 at 8pm- After Shul Special with former BCC Executive Director Felicia Park-Rogers and BCC member Devorah Servi.
BCC Members Devorah Servi and Felicia Park-Rogers will share photos, insights, and inspiration for the possibilities of transformation on an international scale following their trip as Global Justice Fellows with the American Jewish World Service to India in February.
Devorah and Felicia were able to meet with local and national advocates and activists working for human rights for LGBT people, women, and girls in the areas of civil rights, domestic workers, sex workers, and girls seeking to avoid early marriage.
Learn more about the exciting work being done on LGBT rights and its implications for us here at home. They'll also share their personal reflections and reactions. Indian Sweet Treats will be served!
Come Early for Shabbat Services
Friday, April 17, Yom HaShoah/ Shabbat Services at 6:30pm. Join Rabbi Heather Miller and Cantor Juval Porat for singing and prayers at an earlier start time with a special blessing for the new month of Iyar. – service ends at 7:30