Weekend Activities at BCC: August 8-10, 2014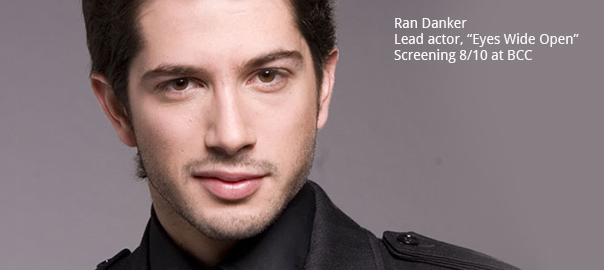 Friday, August 8 at 8pm: Shabbat Services with Special Guest, Hillel Wasserman. Join Rabbi Heather Miller and Lay Leader Herb Toplan for a moving Shabbat Service. Our friends from Jewish Big Brothers/Big Sisters, including Hillel Wasserman, LGBT Community Outreach Director will share some of their work and bring some friends. Please join us in welcoming these important community contributors. Mark Miller, Rabbi Lisa & Victoria Delgadillo are sponsoring this week's oneg in honor of Marc Gottehrer's birthday.  Please join us to celebrate.
For our friends outside Los Angeles: Friday Shabbat Services will be live streamed. After services join us for Oneg refreshments. Click the "Worship" tab above, on the roll down menu choose "BCC Live Video & Audio" to view the stream. Find out how you can participate in the service from your computer at home!
Saturday, August 9, Havdalah is at 7:00pm, with the movie at 7:30pm at BCC.  We will be showing Eyes Wide Open. It is a 2009 French movie about a married, ultra-Orthodox, Jerusalem butcher and father of four who falls in love with his handsome, 22-year-old male apprentice. Watch the trailer All BCC Film Club events are free and open to the public. Bring your favorite snacks to share!