Weekend Activities at BCC: January 24-26 / 2014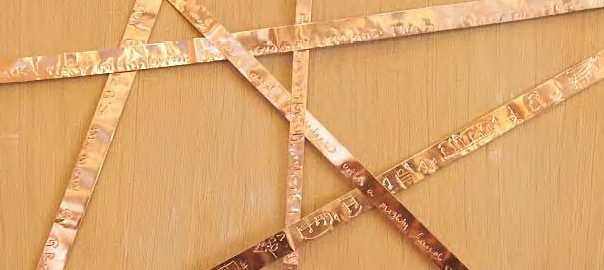 Friday, January 24,  at 8:00 pm: Shabbat Services led by Rabbi Lisa Edwards & Lay Leader Jeff Bernhardt with a drash by Ilene Cohen.  Join the BCC family for a special evening of prayers and blessings. A special oneg is being sponsored by Ilene Cohen in gratitude to Rabbi Lisa Edwards, Rabbi Raquel Adler, Dr. Phyllis Gillman and Dr. Robert Ashley.
For our friends outside Los Angeles: Friday Shabbat Services will be live streamed. After services join us for Oneg refreshments. Click the "Worship" tab above, on the roll down menu choose "BCC Live Video & Audio" to view the stream. Find out how you can participate in the service from your computer at home!
Also, we're celebrating Shabbat in an intimate setting this week and really hope you can join us this Friday night at the lovely home of Becky & Gretchen Peterson-Fisher. Following a short and very non-formal welcoming of the Shabbat we'll have the opportunity to enjoy a wonderful Oneg* of wine and potluck. Please feel free to bring any dish that you would like to share. This is a great way to hang with old friends and make some new ones as well.
Due to limited space we can only accommodate up to 20 people so it is very important to RSVP to 20s30s@bcc-la.org. Also, please note that the hosts own 2 dogs and a cat – so, the allergenics among you, please take note.
Saturday, January 25, 10:00 am-12:30 pm: Ohr Chayim. BCC families meet for children's program of Jewish learning. This is for children of all ages. Email Leah Zimmerman, Director of Education for more details.
Sunday, January 26, Project Chicken Soup.  Preparing Kosher meals and delivering to clients with HIV/AIDS, cancer and serious illness: 7:45am to cook; 11:30am to deliver meals. Contact Cathryn @ (310) 836-5402 to volunteer.   Great place to be a mensch and meet other mensches.
Sunday, January 26 at 10:00 am BCC Books & Bagels. Join the BCC Book group to discuss FDR and the Jews, by Richard Breitman and Allan J. Lichtman.  An examination of the debate over the extent and adequacy of FDR's efforts to save Jews in Nazi-occupied Europe, with comparison to other world leaders at the time.  The group meets in private homes. Space is limited. To reserve a seat, contact Larry .  READ MORE
Sunday, January 26, 3:00 -5:00 pm: Bimah Wall Story Lines Writing Workshop:  Didn't have a chance to write your story-line for the BCC Bimah wall before construction? Couldn't picture what it was? Joined BCC since 2010? Please join resident BCC writing teachers Sylvia Sukop and Bonnie Kaplan to writeyour BCC story line and transfer it to copper. The strips will be installed another day. This workshop is only for those who are BCC members and did not participate the first time. Questions and RSVP to Felicia.  READ MORE 
*Oneg Shabbat,  (Hebrew: "Joy of Sabbath"), informal Sabbath (or Friday evening) gathering of Jews in a synagogue or private home to express outwardly the happiness inherent in the Sabbath holiday. Now more social than religious, the group entertains itself with music, drama, community discussions, lectures, or the singing of religious melodies—all in keeping with the biblical injunction, "and call the Sabbath a delight" (Isaiah 58:13). Usually refreshments are provided to complement the congenial atmosphere and perpetuate in spirit the Talmud's recommendation to eat three full meals that day.