Weekend Activities at BCC: July 11-13, 2014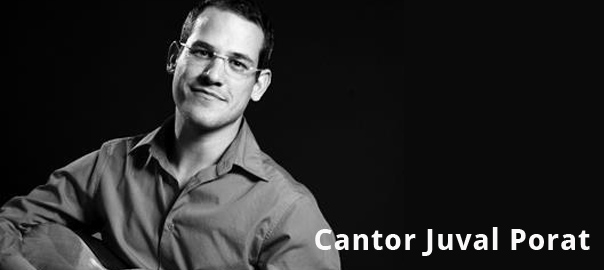 Cantor Juval's Birthday!! Friday, July 11 at 8pm: Shabbat Services led by Rabbi Lisa Edwards, Cantor Juval Porat and the BCC Choir. It will be festive and definitely musical this Friday at BCC. A special oneg is being sponsored by Mark Miller and Brett Trueman in honor of the birthdays of Cantor Juval, Richard Lesse and Richard Seltzer. Also sponsoring are Leigh Grode & Joanie Spitler in honor of Cantor Juval's birthday. Meet us at BCC for a warm welcoming of Shabbat and evening celebration.
For our friends outside Los Angeles: Friday Shabbat Services will be live streamed. After services join us for Oneg refreshments. Click the "Worship" tab above, on the roll down menu choose "BCC Live Video & Audio" to view the stream. Find out how you can participate in the service from your computer at home!
Sunday, July 13, Project Chicken Soup. Preparing Kosher meals and delivering to clients with HIV/AIDS, and other serious illnesses: 7:45am to cook; 11:30am to deliver meals. Contact Cathryn @ (310) 836-5402 to volunteer and directions.  Great place to be a mensch and meet other mensches.  Take social action now!
Saturday, July 12, Women's Havurah Game Day, 1pm-4pm. Join the women of BCC for a Summer Game Day. There will be board games, word games, fun games and rowdy games-in the comfort and beauty of 2 lovely and hospitable members' home. Please invite your women friends to come and play. Snacks and drinks provided! RSVP to Sylvia, this event's organizer at sylviaweisenberg@yahoo.com for address and directions.
Monday, July 14, 10-11:30am: Coffee 'n Schmooze. Start your week with a fun and casual morning with friendly folks! Our Coffee 'n Schmooze events are held bi-monthly at the Colony Café at 10937 W. Pico Blvd, L.A. near I-405. This is a self-pay event. If you have questions, contact Bracha at bracha18@ca.rr.com