Weekend Activities at BCC: July 25-27, 2014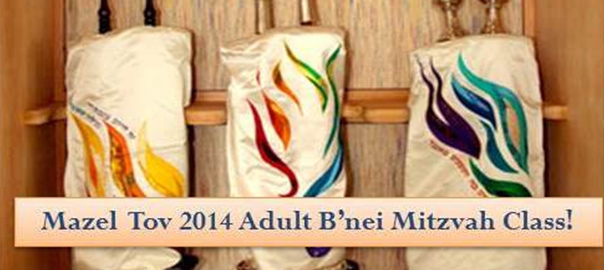 Friday, July 25 at 8pm: Shabbat Services. Join Rabbi Lisa Edwards, Rabbi Heather Miller & Cantor Juval Porat for a special service with the 2014 Adult B'nei Mitzvah Students. We hope you will join us for this very important evening of prayers and blessings. The B'nei Mitzvah Students are: Adam Barron, Ilene Cohen, Jessica Donath, Jack Elliot, Marsha Epstein, Aviyah Farkas, George Guzman, Leigh Grode, Denis Hiebsch, Sylvia Sukop, David Tarica, Janice Wien and Raquel Zabronski. A special oneg is being sponsored by Jessica Donath, Leigh Grode & Joanie Spitler and the B'nei Mitzvah Class in honor of Rabbi Heather, Cantor Juval, Rabbi Lisa and all the B'nei Mitzvah Students!
For our friends outside Los Angeles: Friday Shabbat Services will be live streamed. After services join us for Oneg refreshments. Click the "Worship" tab above, on the roll down menu choose "BCC Live Video & Audio" to view the stream. Find out how you can participate in the service from your computer at home!
Sunday, July 27, Project Chicken Soup. Preparing Kosher meals and delivering to clients with HIV/AIDS, and other serious illnesses: 7:45am to cook; 11:30am to deliver meals. Contact Cathryn @ (310) 836-5402 to volunteer and directions. Great place to be a mensch and meet other mensches. Take social action now!
Sunday, July 27 at 10am: BCC Books and Bagels. Join the BCC Book group to discuss He, She, and It, by Marge Piercy. A unique novel of Jewish and feminist science fiction featuring a dystopic not-too-distant future and an intelligent cyborg that will remind us of the golem of Jewish legend. The group meets in private homes and space is limited. To reserve a seat, contact Larry at larrynath@aol.com. More details here!