Welcome Guest Rabbi Rachel Bat Or!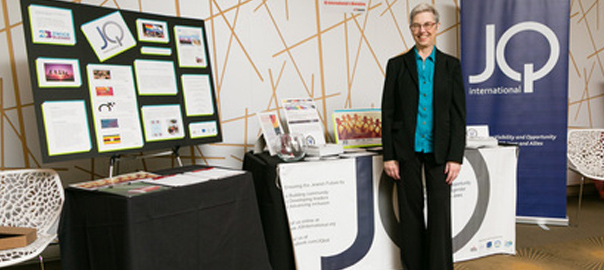 Friday, December 5, Human Rights Shabbat Services, 8pm.  Join us for Shabbat services led by Rabbi Lisa Edwards and Cantor Juval Porat with special guest presenter Rabbi Rachel Bat Or from JQ Warmline.
Rabbi Rachel Bat Or has been a spiritual leader, therapist, and teacher for over 30 years. She's written and delivered sermons and inspirational teachings to audiences as large as a thousand at such distinguished venues as Mercer University and Wesleyan College in Georgia. Rabbi Bat Or published in the Journal of the Central Conference of American Rabbis and presented at the Eighth National Conference on Applied Ethics in Long Beach, California and the Sixth International Symposium on Victimology in Jerusalem, Israel.
Rabbi Rachel Bat Or also created and taught the Seven Steps to Healing® model which contains personal, interpersonal, and transpersonal aspects of healing. This model emerged from her understanding that many people have a deep need to heal from trauma. Bat Or taught this model in over 40 universities and therapeutic settings and assisted hundreds of people to transform from a life filled with trauma to one that is meaningful and successful. With her writing programs, Rabbi Rachel continues to help writers, performers, and professionals to inspire and heal their audiences with their words.
BEFORE THE SERVICE: "Exploring Human Rights in America: A Jewish text study on the Brown and Garner Cases," 7pm.   Prior to Human Rights Shabbat Services, join Rabbi Heather Miller for a timely study of Jewish texts on justice related to the recent Michael Brown and Eric Garner cases. Question. Explore. Learn. Act.