What BCC has done for Me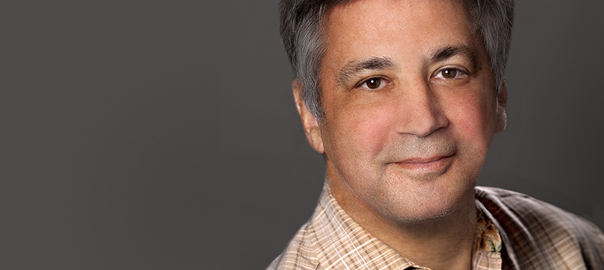 By Larry Nathenson (delivered April 10, 2016 at the Annual Awards Brunch)
Thank you, Mark and Brett, for that wonderful introduction. And thank you to all of my family and friends who are here today to help us celebrate our very special synagogue community. I have three tables full, so I won't take the time to thank all of you individually. But I do want to single out my loving and generous sister Jill, who took it upon herself to invite all of our cousins to join with us today and made it possible for many of them to be here.
I want to begin by borrowing a sentiment from Harriet aPerl, of blessed memory, a long-time BCC member for whom one of our annual awards is now named. When Harriet received the Presidents Award in 2006 she began by telling us that we had it backwards, that she should be thanking BCC rather than the other way round. I too believe that what I have received from BCC far outweighs whatever contributions moved you to bestow this honor on me today.
My fellow congregants are often surprised to hear that I did not grow up in an observant Jewish family. "You are so active in the synagogue," they say, "and you are almost always here on Friday nights and for holidays." I did go to Hebrew school and had a bar mitzvah, but my parents were not members of a synagogue and we had little connection to the Jewish community. Yet for 32 and a half years BCC has been my community of choice, not only or even primarily as a religious institution but for many other reasons. Let me explain.
In the summer of 1983 I was a recent law school graduate, just starting my career and living entirely on my own for the first time. I was also beginning to peek through a crack in my closet door and figure out how to live openly as a gay man. Those of you who belong to younger generations may think 25 was a bit old to be coming out, but in those days it was actually rather scary. In addition to the likelihood of negative reactions from family and friends, and the prospect of being fired at work with no legal recourse, I was aware that a new disease called AIDS was ravaging the gay male community with as yet no effective treatment.
As luck would have it, the Los Angeles Times religion section (yes, there once was such a section) ran an article about this little synagogue started by gay men and lesbians that had just hired its first ordained rabbi, Janet Marder. I wasn't particularly looking for a synagogue at that time in my life, but I thought I should check it out. On my first visit I was hooked. Some of the people I met that first Friday evening or soon thereafter are here today, including Mark Miller. It took
me less than a month to become a member, and BCC quickly became the center of my social life, a place where I could be all of myself – Jewish and gay and everything else I value.
Though I wasn't able to integrate my biological family with BCC, I did share my new community with my dear friends Melinda and Randy, who are here today. Along with their three sons (who still call me "Uncle Larry" as young adults), they have been my second family for over 30 years. In 1987 Melinda and Randy were at BCC during the month of their anniversary when the rabbi
called people celebrating birthdays and anniversaries to the bimah for a blessing. They were good sports and
went up with several same-sex couples. When it became obvious that they were the only opposite-sex couple in the group, someone shouted from the back of the room "It's a mixed marriage!"
But more seriously, it is hard for me to imagine what my life would be like if I had never found BCC. Would I have been too scared to meet other gay men at bars or bathhouses in that pre-Internet age? Would I have found gay life too superficial, too impersonal, if I didn't have a community like BCC?
Thanks to BCC, I have had close friends like Richard and Bob and Marty, and others who have been in my life for 30 years, sharing dinners and movies and plays and concerts and occasionally traveling together. They are here at one of my three tables today, and other friends are scattered around the room.
Thanks to BCC, I have fellow congregants who are eager to learn and take classes about Judaism and about LGBT culture, including my friends Adam and Ilene who have served as BCC's recent adult education leaders. I studied Talmud for 15 years with my friends Bob and Jim and Avram of blessed memory. They were my chevruta, which means a group of study partners but comes from the Hebrew word for friends. And I have the wonderful "books and bagels" group with whom I have shared brunch and discussed books nearly every month for the past 21 years, many of them here with us today.
Thanks to BCC, I have known people who helped me find the courage to engage in social and political action in support of causes I believe in, ranging from religious pluralism in Israel to civil rights for LGBT people in this country. Remembering the years my bubbe spent in a nursing home, I joined a group of BCC members for monthly Shabbat services in a convalescent home through the Jewish Federation's "Project Caring" program, and I later became their "rabbi" for 20 years.
And I have taken two trips to Israel in the company of like-minded LGBT Jews and had the opportunity to meet with like-minded Israelis who have done amazing work toward acceptance in their own country.
Even now, after retiring from the practice of law, much of the volunteer work I have done outside BCC has grown directly out of my BCC experience. My mediation work with juvenile offenders at Centinela Youth Services is the direct result of training that I began with Progressive Jewish Alliance about 10 years ago, and which I found through BCC. And my tutoring work with elementary school students came about through the Jewish Federation's Koreh LA program, which I also became aware of through BCC.
So whatever I have done for BCC does not begin to repay all of you for what I have received, for the rich intellectual and cultural and social and spiritual life I have enjoyed over the past three decades with this amazing community. It is my pleasure to help chronicle the life of our community by editing our bimonthly newsletter, and it was a labor of love to compile a history of this congregation for our 40th anniversary four years ago. And I look forward to many more years of our journey through life together. Thank you.