"Who is hungry?" – Parashat Behar, May 27, 2016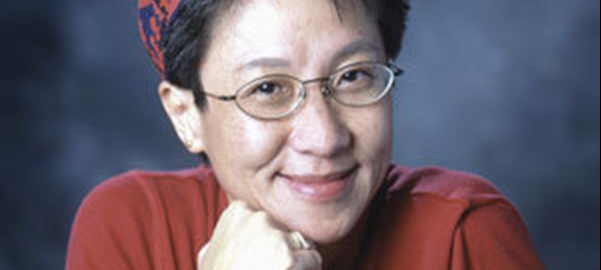 By Davi Cheng
This might seem like an off the wall question: Is there anyone here who is hungry right now?
(No-one? A few of you are hungry?)
I know that some of you have time to have dinner before you come here; for those of you who are hungry, no worries, we do have plenty of food for you to nosh on after services.
Before I explain to you why I am talking about hunger, let me give you some statistics, and I am sure some of you may already know about this:
• According to the United Nations, it is estimated that some 795 million people in the world do not have enough food to lead a healthy life; that's about 1 in 9 people on earth. So, that was the entire world. Now I am going to zoom in to the United States…
• From the latest government report in 2014 – just 2 years ago, about 17.5 million households in the United States, about 1 in 7 households, were food insecure.
• Now even closer in our own backyards, Los Angeles County has the largest food insecure population in the US. In a study done in 2015 by Food Research and Action Center, it was estimated that 1.5 million people in Los Angeles County did not have enough funds to buy sufficient food. A good percentage of the hungry are seniors and children. Something like 1 in 4 kids don't have enough food to eat, mostly due to poverty. Sorry to say, Los Angeles County is the capital of U.S. poverty.
In this week Torah portion Behar, God gives Moses instructions on Mount Sinai, telling him what the Israelites are to do once they enter the Promised Land. God instructs Moses to respect the land and let it rest on the Sabbatical year-the 7th year; nowadays, we call that sustainable farming. God also gives Moses a list to do on the Jubilee year-the 50th year that deals with returning of property and property rights. Workers and slaves are to be freed and debts would be forgiven. There are also laws on land redemption and how to treat your fellows who have become poor.
For example, here are some verses from the Torah portion:
"If your kinsman becomes so poor that he is indebted to you, then you are to support him…"[Lev 25:35]
or
"You are not to loan your kinsman money with interest or sell him your food at a profit" [Lev 25:37]
On the 7th year
"Whatever the land produces during its Sabbath will be your food – for you, for your male and female servants, and for your hired laborers and foreign guests who live with you, as well as for your livestock and for the wild animals in your land. All the land's produce can be eaten." [Lev 25:6-7]
A couple of weeks ago, I went to a movie and saw an advertisement on the screen that reminded me of the verses I just read to you. What I saw sent me on this path learning about hunger in Los Angeles. The advertisement was about a non-profit organization named Food Forward. Food Forward battles hunger locally in Los Angeles while building community. (Some of you might know about Food Forward)
Of course Food Forward is not the only organization that fights hunger in Los Angeles; there is Mazon, Sova, Oxfam, Los Angeles Regional food bank, and Hunger Action Los Angeles, and many others.
What Food Forward does though reminded me of another verse in the Torah a few portions back in Kedoshim, Leviticus Chapter 19 that said, "And you shall not glean your vineyard, nor shall you collect the [fallen] individual grapes of your vineyard; you shall leave them for the poor and the stranger. I am Adonai, your God." [Lev 19:10]
Here is why: Food Forward sends out volunteers in Los Angeles and Ventura counties every month – they call themselves the "Glean Team". The "Glean Team" goes to local markets and rescues fresh produce that would otherwise go to waste. They go to private properties and public spaces and harvest fruits from unattended trees. They hang around Farmers and Wholesale markets until they close to recover excess fruits and vegetables. Everything collected is donated to hundreds of local food pantries, churches, senior centers and such; the Los Angeles LGBT center is one of the receiving agencies.
Food Forward's founder Rick Nahmias started this on an impulse 6 years ago. To date, the organization have already collected and distributed 8.6 million pounds of fresh produce. The farmers' market program started only 3 years ago and has accounted for 650,000 pounds of donated produce. Collections from downtown produce market averages 120,000 pounds or more a week! 120,000 pounds of food otherwise wasted! So much food and so many people still hungry!
Do you have fruit trees in your backyard with fruits unharvested? Are they falling to the ground being wasted? If you are inspired and want to help the hungry, I encourage you to go to Food Forward's website and sign up. Your fruit donation is tax deductible; you will get a value per pound. If you are interested come talk to me later and I will give you their web address. (www.foodforward.org)
And oh, by the way, if you don't have a fruit tree, that's ok too, you can volunteer to be a part of the Glean Team, and if that's too physical for you, Food Forward also makes and sells: Meyer Lemon rosemary Jelly, fig with balsamic and thyme jam, and grand champion nectarine jam. (hmmm – who is hungry now?) They also have "Canning Academy" if you want to learn and help them make jam. Or you can just pick one of the many non-profit organizations of your choice to help put an end to hunger. No one should be hungry in this land of abundance.
Shabbat shalom