World Congress of GLBT Jews Celebrates 40 Years of Progress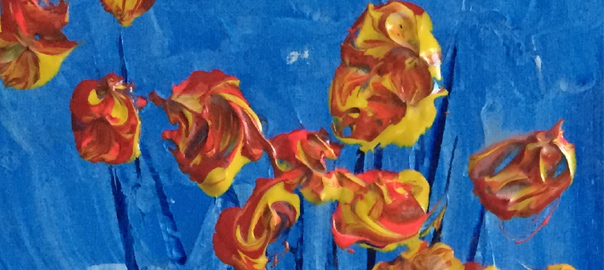 2015 marks an important anniversary for the World Congress of GLBT Jews: Keshet Ga'avah. This special milestone will be celebrated with An Evening of Art on January 10, 2016 in Los Angeles.
Please join us as we co-sponsor with the World Congress of GLBT Jews An Evening of Art, Sunday, Jan. 10, 2016, from 5 – 8 pm, in the Hollywood Hills, to benefit the ongoing programs of the World Congress and also the Shira Banki Education Fund of the Jerusalem Open House. Learn about the work of both organizations with the elected officers of the World Congress and video from Jerusalem and Paris. Fine wines and a buffet of Mediterranean hors d'oeuvres will be served, and you'll enjoy fascinating art and sculpture, a unique art auction, and a breathtaking view of the Los Angeles skyline. At 4 pm, VIP donors will be treated to a guided tour of the famous Hollywood sign and other goodies to be announced. You can register directly at tinyurl.com/AnEveningofArt. Registration is $25 ($100 for VIP) until Jan. 1. Starting Jan. 2, registration is $30 ($125 VIP).
It was in 1975, 40 years ago, that BCC joined with several other lesbian and gay Jewish organizations from along the US east coast and from Israel to inaugurate the First International Conference of Gay Jews. And it was in 1980 that the World Congress was formally established to fight homophobia and anti-Semitism around the world.
In 2015, the World Congress held its annual board meeting in Tel Aviv, elected a new president from Paris, Frank Giaoui, welcomed new member organizations in Ann Arbor and in Italy, and made plans to simplify its bylaws and coordinate its activities with other organizations to make a more lasting impact. BCC members Glen Chester and Jonathan Falk continue to serve as the treasurer and secretary, respectively, for the World Congress.
President-elect Giaoui (who also spells his last name as Jaoui) spoke at BCC in July, and commented that BCC remains "one of the cornerstones of the World Congress and a role model for our other member organizations. Our member organizations are stronger when they act together. I envision the World Congress as a lever through which member organizations launch their own ambitious initiatives and call for others' support worldwide."
Serafino Fiammelli, spokesperson for the new Italian group Magen David Keshet Italia said simply: "For us it is critical to be part of the World Congress, as it builds our credibility when we introduce our group."
The World Congress invites you to save the date of Sunday, January 10, 2016, for an Evening of Art in the Hollywood Hills to celebrate the World Congress. Anyone interested in helping to plan the evening is invited to contact Jonathan Falk.